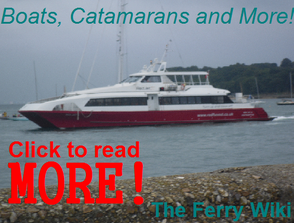 The Ferry Wiki is a wiki dedicated to ferries, ferry companies and even ports from around the world! We have some friendly staff, always checking for updates! If you are interested - Why not join! The administrators of the Ferry Wiki are Erlopez (founder), Mikeoeagle and Thedugganaut. The wiki has over 300 articles, but so few editors. The Ferry Wiki has its own Facebook page and its own Twitter account.
Ad blocker interference detected!
Wikia is a free-to-use site that makes money from advertising. We have a modified experience for viewers using ad blockers

Wikia is not accessible if you've made further modifications. Remove the custom ad blocker rule(s) and the page will load as expected.